Supporting your financial future.
Wealth advisors to help you layout and reach your financial goals.
Financial planning is an ongoing process that is as diverse as our clients. Whether you are setting a road map for retirement, deploying employee benefits, or looking for financial peace of mind, we have the resources and expertise to properly prepare you for these and other life events.
Our mission at Gem-Young Insurance & Wealth Advisors.
We have always placed immense value on integrity, quality service, and building relationships. One of our major strengths is a client-centered team approach that recognizes that our reputation is based upon the satisfaction of our clientele.
When it comes to financial planning, we work hard to help you develop strategies designed to help you address your financial affairs. We take pride in our approaches to retirement strategies, 401(k) plans, IRA's, estate analysis, and college savings strategies.
A little about our firm.
We are a full-service Registered Investment Advisory firm committed to helping people pursue their financial goals. We offer a wide range of financial planning services to individuals and business owners. We believe you will be better able to identify your goals and make sound decisions to help reach them by our providing you with sound financial information.
We offer a range of services to meet your financial goals.
While developing a customized financial plan, we will walk you through a step-by-step process that will help make you feel confident in your decisions.
Once your goals have been established, we will customize appropriate strategies to suit your vision and objectives. We can help you execute a sound financial plan utilizing the following services: retirement planning, 401(k) plans, IRA's, estate planning, and college funding ideas.
We are an experienced team of wealth advisors.
We have been working with individuals and businesses in the area since 1947, but more recently provided Registered Investment Advisory services. Gem-Young Insurance & Wealth Advisors is a Registered Investment Advisor (RIA) and is legally bound to work in your best interest.
One of the benefits of working with us is our ability to provide clear, easily understood explanations of financial products and services. The personalized program that we can provide is a roadmap to address your financial future.
​
We're looking forward to using our experience to help you pursue your financial dreams.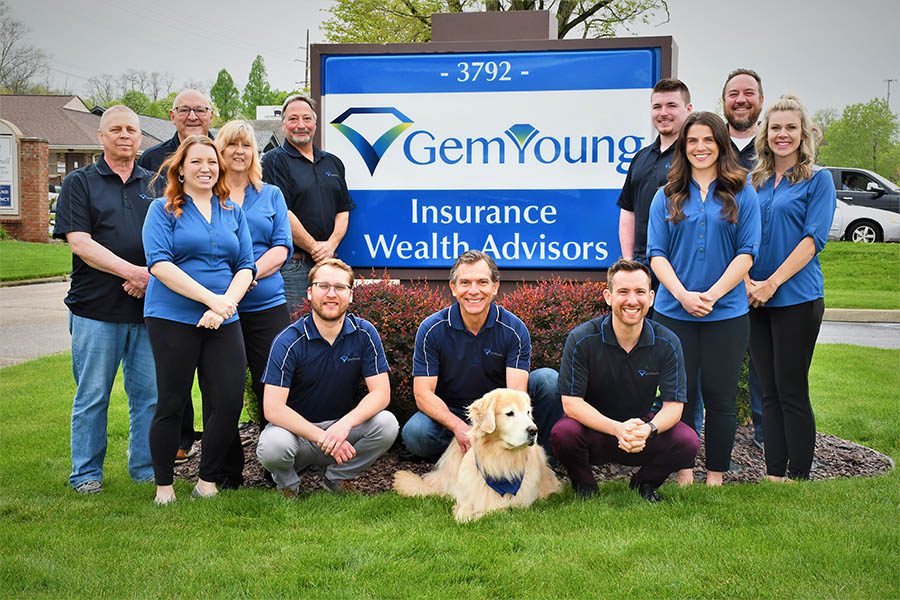 Get Started Today
As an independent agency, we are here to help you find the right coverage.
Request Consultation
  Request a Consultation
As your wealth advisor, we're here to help you meet your financial goals.
Request a Consultation
It only takes a minute to get started.
Fill out the form, we'll be in touch.

Go over your goals with an advisor.

Get your financial plan in place.